Automotive Field Services
Minimizing Downtime and Getting Your Vehicles Back on the Road Quicker
TPI's industry leading composite expertise and technology is the foundation for our automotive field services capabilities, supporting commercial composite transit bus and delivery vehicle repairs.
Leveraging decades of experience in the engineering and production of customized and low volume composite products, the automotive field services team is uniquely prepared to meet all your composite restoration needs. We collaborate with many OEMs in the development and production of passenger car, bus, truck, and delivery vehicles already, let us work with you to repair them.
Our team of highly skilled field service technicians have a wide range of experience from working in different industries like wind blades, shower stalls, boating and various prototype projects. We are capable of completing repairs ranging from very simple cosmetic repairs to the most complex structural repairs or replacements.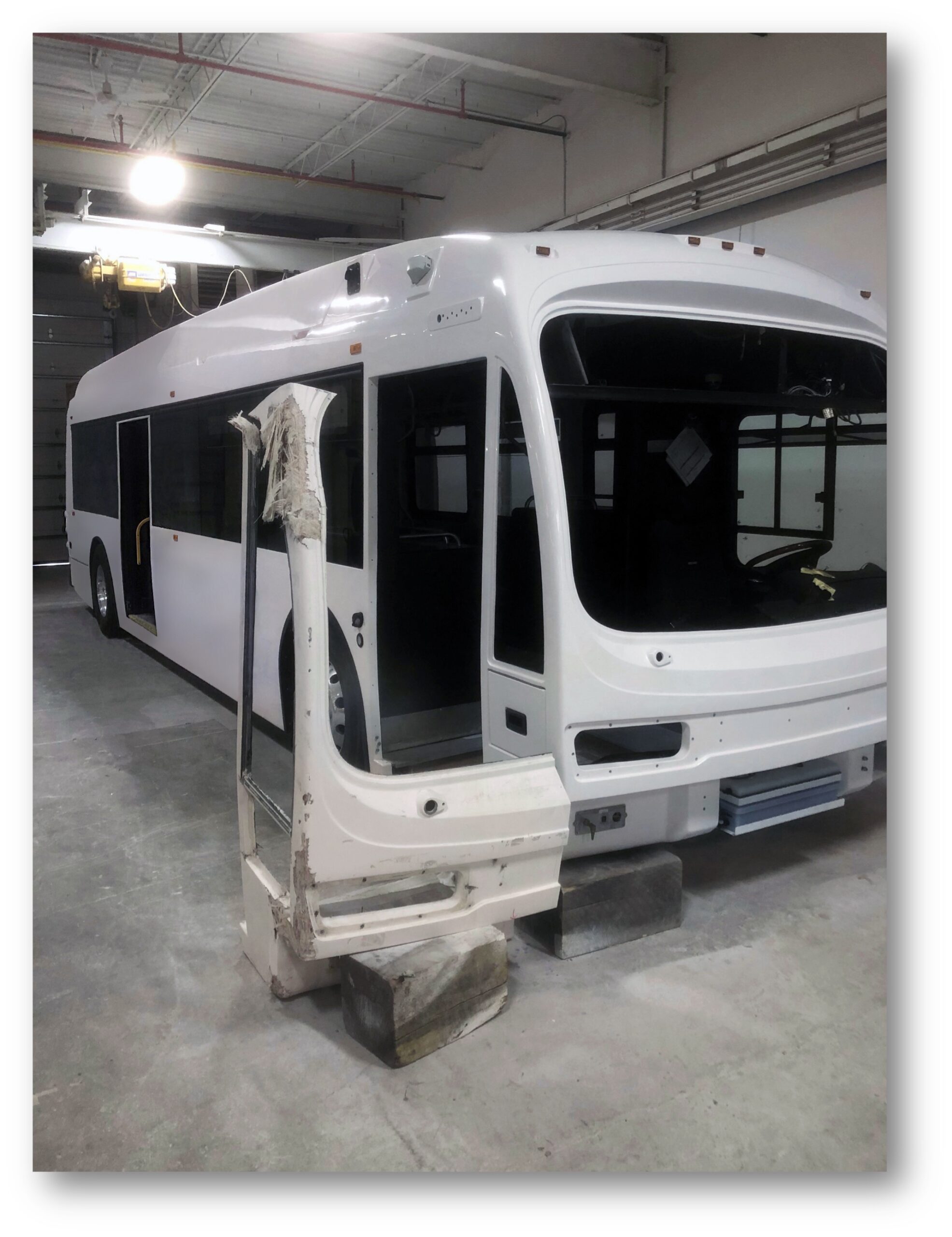 Areas of Expertise
Composite bus body structural and cosmetic components
Composite cab and delivery vehicle structures
Airport people mover enclosures
Automotive underbody shielding
Custom composite products, including amusement park rides and vehicle body panels
Engineering & Support Services
Advanced engineering composite analysis
Detailed repair plans for each unique structural repair
Custom repair procedure development
Composite repair training
Restoration & Repair
Composite surface repair and restoration, Class A and below
Structural repairs, including detailed repair plans
Our Process
With common repairs, we only need basic information along with pictures to quickly provide a no cost, no obligation quote.
Work site flexibility to meet your business's needs, based off the project our technicians can do the repair on site or at our facility.
After agreeing on the project and materials arriving on site, we will deploy technicians to start working on your project right away.
With technicians strategically located across the country, we can quickly address your needs and ensure your vehicle fleet's down time is minimal. Reach out to TPI's automotive field service team to see how we can partner with you on your project today. https://www.tpicomposites.com/contact-tpi/