At TPI we are always seeking ways to deeply partner with our wind blade customers to create flexible, highly cost-competitive, and world-class quality manufacturing hubs to serve key global markets in the wind energy sector. With our global manufacturing footprint, we are able to deliver up to 18 GW of wind turbine capacity each and every year with the latest wind blade designs and technologies, well positioned to achieve an optimal total delivered cost for our customers and continue to drive the levelized cost of energy down for owners and operators of wind energy facilities.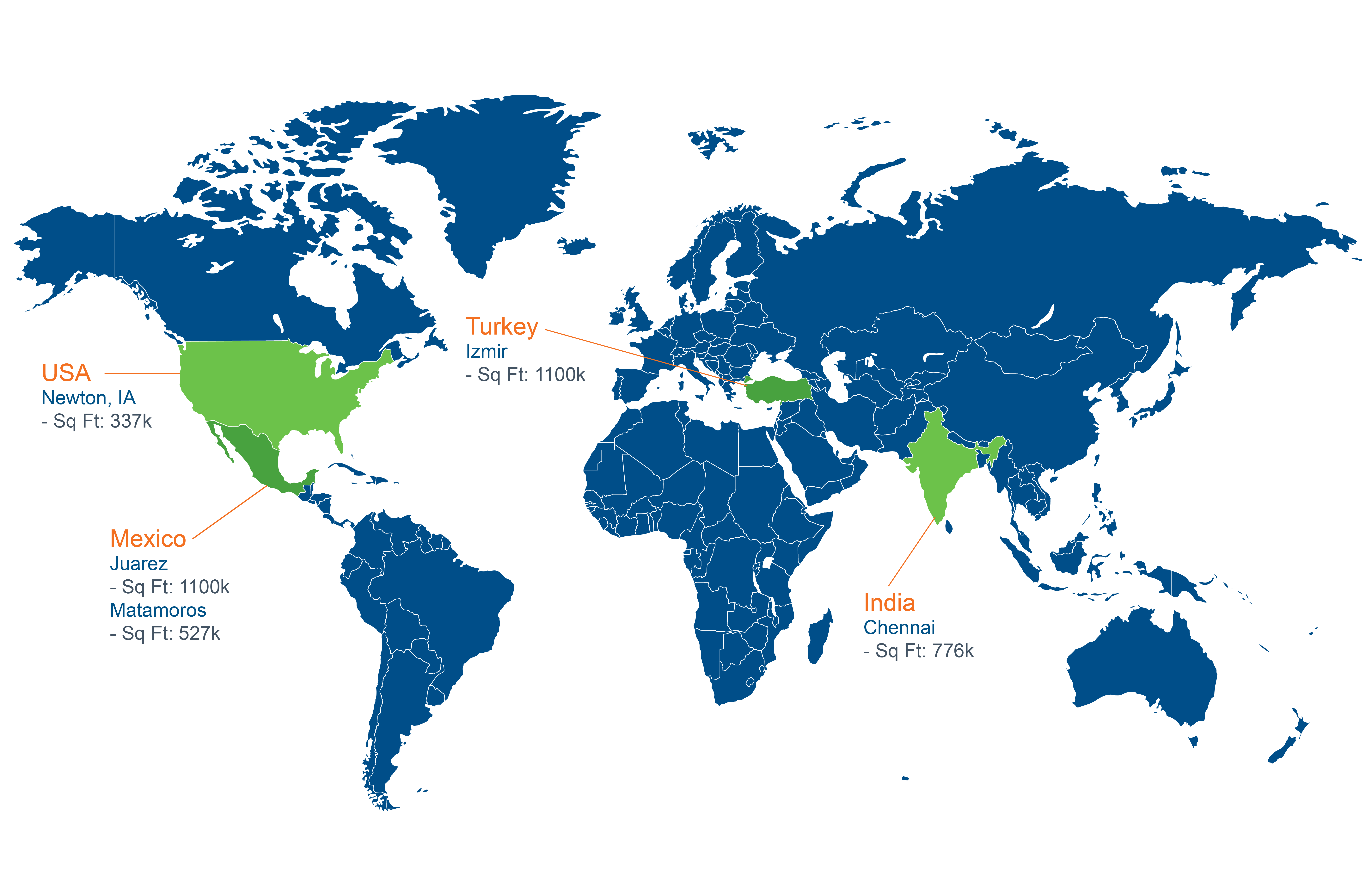 Our collaboration with our customers begins with a comprehensive understanding of their technical, manufacturing capacity, and market needs. Our global team of highly experienced blade engineers, technical program managers, supply chain experts, and commercial program managers create tailored manufacturing programs that match our customers' requirements and are designed to adapt to the constant evolution and expansion of wind blade product portfolios.
We offer our customers dedicated, long-term manufacturing capacity in one or more of our locations that allows them to confidently meet demand in minimal time in virtually any wind energy market in the world. We collaborate on blade design and tooling approaches to optimize the manufacturing processes in order to increase quality, lower cost, and achieve higher manufacturing capacities through lower cycle times and other improvements. And, we take responsibility for meeting safety, quality, and delivery commitments at a competitive cost with continuous improvement over the life of our customers' programs.