We engage with our stakeholders that most impact, or are most impacted by, our business operations. This includes our Board of Directors (Board), associates, customers, investors, asset managers, ESG raters, industry associations, and regulators.
Engagement is necessary for TPI to maintain strong business relationships and ensure that all perspectives are taken into consideration when making decisions. We engage each stakeholder group in a variety of methods including engagement surveys, contractual requirements, focus groups and town halls, customer surveys, earnings calls, and rating organization responses. We also embed stakeholder engagement in our regular operational rhythm by posting information on our website, publishing quarterly and annual financial reports, and conducting targeted stakeholder outreach to receive feedback and help us identify our material ESG topics.
The process to identify our current material topics included three stages:
Identifying relevant topics: Desk research was conducted to account for our third-party stakeholders including ESG rating organizations, industry associations, and regulators to ensure we were capturing their priorities and material topics most important to the wind and automotive industries.
Stakeholder engagement: Throughout the year we meet frequently with our key stakeholders in face-to-face meetings. Additionally, we surveyed our customers, investors, associates, Board of Directors, and senior leadership team, to reassess TPI's ESG impacts by analyzing quantitative survey results and qualitative comments.
Prioritization of material topics: This year, we identified Anti-Corruption as an additional Tier 1 topic which we have no combined with Governance and Ethics.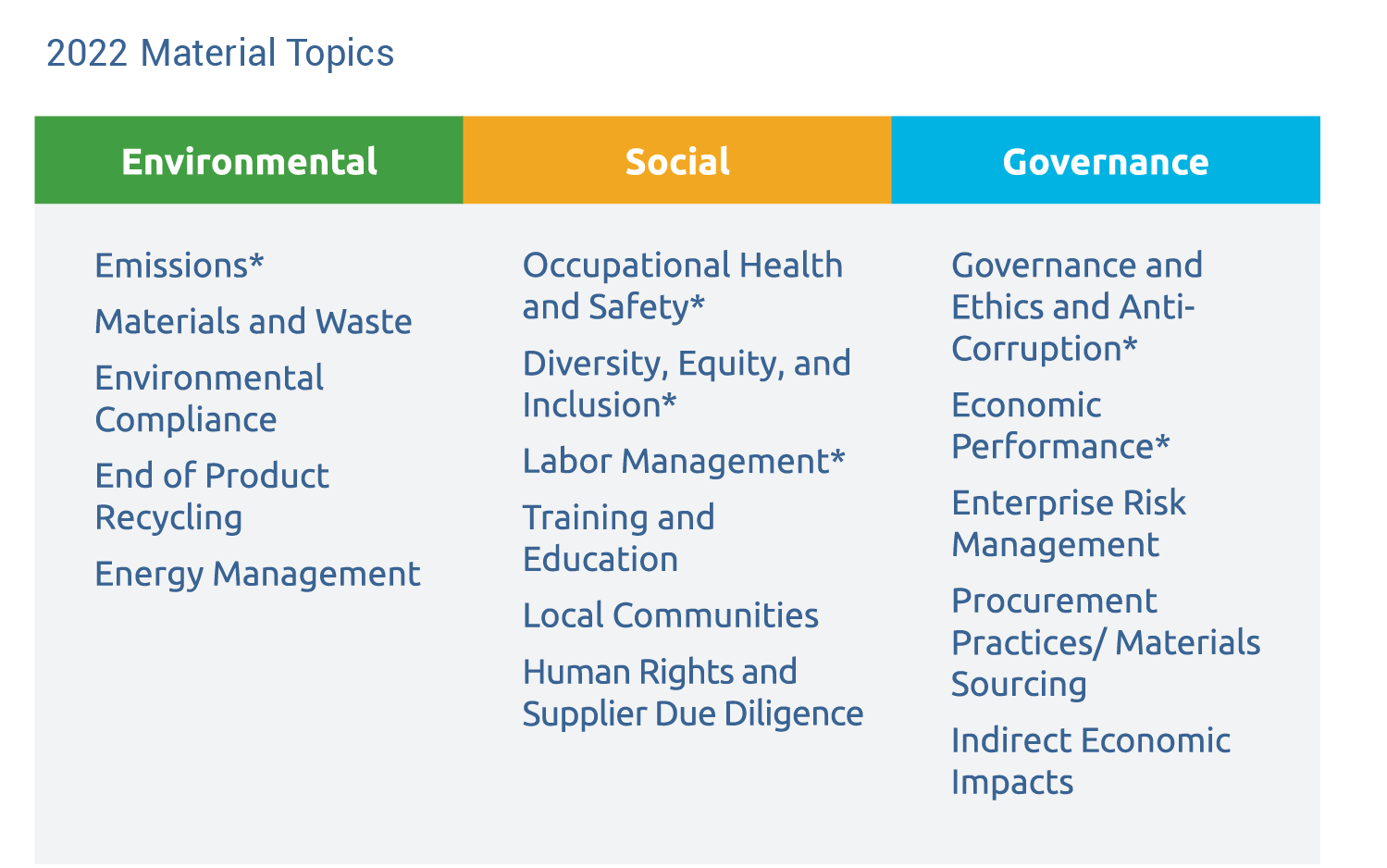 *All Board approved topics identified in this table are materially important to internal and/or external stakeholders and are prioritized accordingly. Topics tabled with an asterisk are Tier 1 topics and receive external assurance.